I am a middle-aged Black woman of Jamaican descent who has no Asian friends in America. With the rash of despicable assaults and deadly violence against Asian Americans, and the recent clumsy plea by Senator Tammy Duckworth for more AAPIs in the Cabinet, I would like to reach out in solidarity to the community. But the truth is that I don't know anyone in it. How can this be?
I was raised in Liberia, Malawi and eSwatini in UN expatriate communities that included East and South Asians. My father's first boss and mentor in Liberia, Paul C. Ma, was from Taiwan. Multicourse meals artfully prepared by Dr. Ma's elegant wife Grace were part of my early childhood. The adults worked hard and partied hard. Spirited cries of ganbei, which translates to dry cup—or bottoms up—are part of the soundtrack of my life.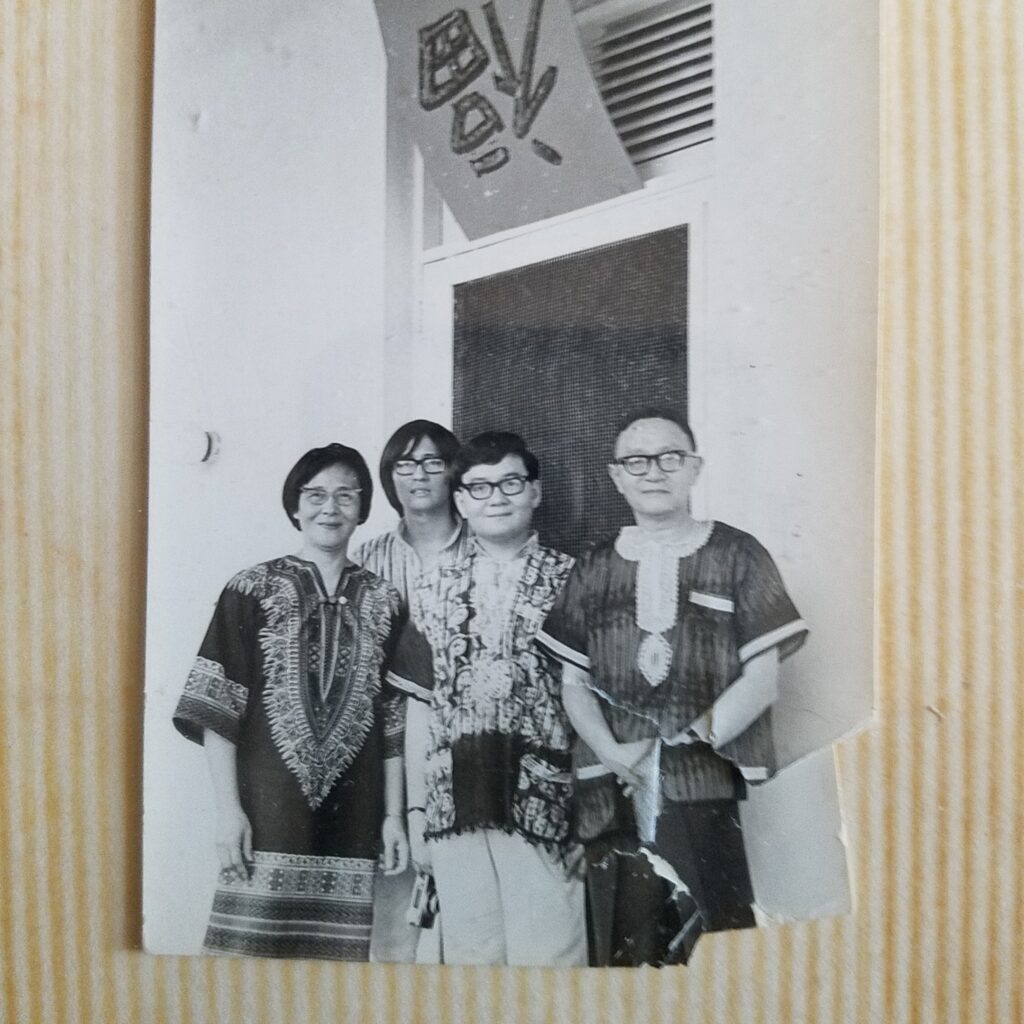 While the adults socialized the Mas' teen twin daughters gave me piggyback rides and tickled me breathless. My father's teammate and close friend, Ram Chandra, a Hindu from Bangalore, India, for decades from this time forward would be the first person to extend Christmas greetings to my family wherever we were in the world.
Our community then was bound by teamwork and our otherness in a borrowed home. We were close. Versions of this scenario played out in the other countries in which we lived. But deep, longstanding friendships with Asians have eluded me in the United States, where I have lived for most of my adult life.
Decades ago, a Korean-American friend at my Pennsylvania boarding school distanced herself from me after a disagreement: I had encouraged her to return to South Korea for summer break rather than attend an American sports camp. Like many people of color raised minority she was most at home in white spaces. I had grown up majority and at 15 had neither the awareness nor the maturity to address her discomfort with the patience and grace she deserved.
As a young working adult, I was befriended by a Korean-American pastor whose animist mother had burned her Bible in protest. In New York's Koreatown, we spent hours over beef barbecue and kimchi talking about faith and commiserating about the difficulty of finding serious boyfriends.
But we drifted apart after she asked me why Black churches often feature artwork of Jesus with dark skin. She could not understand the need for Black people to have spiritual agency, something she herself had fought for over her mother's objection. When she opposed the Black leadership in a women ministers' group but could not explain why, I shut the door on the friendship.  
I have struggled to understand why the bonds that my family had with Asians overseas and that are still in place half a century later did not translate in America. The Asians of my college and early career years seemed to subscribe to the model minority myth that makes so many progressive Asians cringe and that hurts the community as it battles hate crimes and other injustices.
I naturally deplore hate crimes against any group, and I urge the administration to hire officials who reflect America's diversity. But Senator Tammy Duckworth's response—when an administration official told her that the Vice President is an example of an AAPI official—could have served to interrupt the momentum of some potential new alliances:
"That is not something you would say to the Black caucus, 'Well, you have Kamala, we're not going to put any more African Americans in the Cabinet because you have Kamala.' Why would you say it to AAPI?"
Black advocacy for equal rights has brought the USA the public school system in 1864, the Civil Rights Act of 1964, and the Voting Rights Act in 1965 for example—which have ramifications for all Americans. Senator Jim Clyburn's endorsement of Joe Biden, the dogged determination of voting rights advocates Stacey Abrams and LaTosha Brown and Black women—a backbone block for the Democrats—have collectively made this administration possible. Duckworth's comments did not take any of this into consideration.
In their recent joint Op-Ed in USA Today A'shanti F. Gholar and Linh Nguyen warn about the "dangerous narrative" emerging in the media that at issue is one group against the other instead of the real bogeyman, white supremacy: "They conveniently ignore the fact that Black and Asian communities, especially women, not only have a shared history of oppression in America but also a long and storied tradition of solidarity."  I think that we can both address fractures and promote unity.
With so much at stake for people of color in the age of heightened white supremacy and antidemocracy, we must take time to call out the casual anti-Blackness that some people of color harbor against African Americans, and the smug racism that some Blacks hurl against Americans of other races or religions when they are deemed the enemy du jour. We must take the time to learn about the contributions each has made here and empathize with the traumas each has experienced. It is on this foundation that meaningful personal relationships and transformational political allyships can be built.
I look forward to the day when this difficult work is done, when I can once again thrive in a community in which people from different races, ethnicities and religions live the Golden Rule, work together and play together. Ganbei!
To read the full Op-Ed, How Black and Asian American Women Are Working Together to Overcome Racism by A'shanti F. Gholar and Linh Nguyen, please visit How Black and Asian American women are overcoming racism together (usatoday.com)