As the year comes to a close, I remember some of the people and things that have made it a cheery one for me.   I hope you enjoy!  Love, peace and joy, Affirming Community. Happy New Year! BE.
SELF CARE
Bedford-Stuyvesant YMCA has a special place in my heart because it is the home of Danette Robinson's Aqua Jog class. Wearing a flotation devise around our waists, we "jog" lengths up and down the pool while working with water weights, and do various low-impact exercises.
The Ecstasy Body Butter and Bath and Body Oil by Carol's Daughter are aptly named.  These wonderful products will protect you during the harsh winter months, and you will smell yummy to boot!  Find Carol's Daughter treats at http://www.carolsdaughter.com.
ADORNMENT
Reve. I am proud to own one of the fantastical pieces of this brother and sister duo, based in Kingston, Jamaica.  My cashew nut and brass ring wins rave reviews each time I wear it.  View the designs at  http://www.revejewellery.com.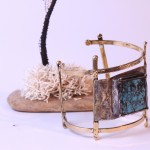 Gureje. I met owner Jimi Gureje more than 20 years ago in Nigeria, and was reunited with him years later when he spotted me wearing one of this patchwork jumpsuits on the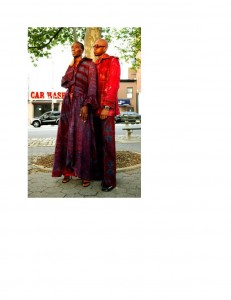 streets of Brooklyn.  Jimi's Afro-tastic couture can be found at his store, Gureje on 886 Pacific Avenue in Brooklyn.  Please see  http://gureje.com.  Not to be forgotten are fellow Nigerians Moshood (698 Fulton St.) who has made the wrap skirt current again for Brooklyn fashionistas,  and Raif, known for his tie-dyed jean and linen outfits (887 Fulton St.)
Also check out Brenda Brunson Bey's Tribal Truths (117 South Oxford St.).  Her signature coats, jackets, hats t-shirts, full-length wrap skirts, belts, and leather bags feature African diasporic art and prints.   Cheers to Brooklyn for all these creative designers!
"EVERYDAY" HEROES
After being bullied for his stutter, 13-year-old Jake Zeldin discovered a miraculous cure: rap music. Just as with singing (wonderfully illustrated in The King's Speech), rapping allows the vocal cords to relax, and words flow effortlessly. Jake has gone from a shy, bullied kid with a speech  impediment to an audience-thrilling rapper!
This past summer Connor Boss became the first legally blind contestant to compete in the Miss Florida contest. Boss sees herself as a regular girl whose circle of friends must include brutally honest people who will tell her when she has mascara all over her face!
Since 1976 Mrs. Estelle Dubuisson, a medical technician with a heart of gold, has been providing medical and education aid to her hometown of Lascahobas, Haiti, the home of my cousin Marcel's Haitian relatives. Mrs Dubuisson continues to offer assistance with the precision and thoughtfulness that only a native daughter can . To support her please visit http://www.fclh.org.
READING
The Baker's Son:  My Life in Business by Lowell Hawthorne, is a poignant and informative look at the trajectory of the Golden Krust franchise owner from a small businessman in rural Jamaica to the CEO of a $100 million American business.  The Baker's Son chronicles Hawthorne's upbringing in a large, close Christian family, his early life in America, including a stint with the police department, and his goal to have every American home taste Caribbean cuisine.  The love displayed by Hawthorne's sprawling, patriarchal family will massage your heart; his business acumen, planning skills and instinct will help any manager improve his or her game.  An engaging, quick read,  The Baker's Son is available at Amazon.com and at fine book stores.
ENTERTAINMENT
Radio City Music Hall Christmas Extravaganza
Okay, call me corny, Affirming Community.  The  Radio City Music Hall Christmas Extravaganza is wonderfully entertaining.  And I could watch the Toy Soldiers number every year as if I am seeing it for the first time.  I enjoyed it this year with my parents, aunt and cousin Helen.
Rod Stewart. Rod Stewart's husky voice gives holiday classics a whole new swagger in Merry Christmas, Baby.  My favorites are "Silent Night," "Merry Christmas Baby" with the inimitable Cee Lo Green, and Stewart's rendition of "Three Kings" with Mary J. Blige—it'll give you goose bumps.
Irving Burgie. This octogenarian dynamo records the songs he wrote and Harry Belafonte made famous (including "Island in the Sun," "Jamaica Farewell" and "Day-O") on the album Caribiana. A family friend for decades and my cousin's widower, Irving Burgie is one of the most optimistic and engaging people I have ever met. Catch him if you can:  he routinely flies around the world doing music projects and supporting students with scholarships.  May we all be so spry at this age!