It was 1994, and I was a junior fundraising employee at New York City Mission Society (NYCMS) when I found out that Sarah Ferguson, the Duchess of York, would be visiting our youth programs. The senior fundraising position was vacant, so it was on me to ensure that the duchess's visit was a success.
When I reached out to the British consulate to coordinate Ferguson's security, a consular officer, stuttering with embarrassment, told me that the palace had not okayed any security for the mother of two of Queen Elizabeth's grandchildren. Why? Sarah was separated from her then-husband, Prince Andrew.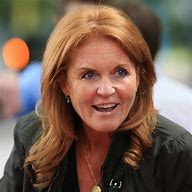 NYCMS—a mid-size nonprofit that in some cases paid its youth unit workers so modestly that some of them were eligible for food stamps—was forced to find money to provide professional security for the duchess.
The event included a luncheon at the home of the organization's vice president, actress and philanthropist Dina Merrill (now deceased), followed by a tour of the Bronx youth unit, Cadet Corps. Press camped out at Merrill's private residence; we later surmised that Ferguson's team had tipped them off to brandish her new friendships with American socialites. Merrill, an angel on earth, summarily dismissed the notion that members of the staff (including me) who she had regularly welcomed to her home, had given the press her personal address. But a cloud hung over us.
After the Duchess had lunch and toured the Cadet Corps youth unit, I returned home to exhale, watch the event's TV coverage and debrief with the security team. But Ferguson had decided to make a trip to Bloomingdale's, and I had to squeeze even more money out of a nonexistent budget line to cover the security officers' overtime.
NYCMS was responsible for her from the time we picked her up from her hotel until we returned her there. And in the end the press that we so desperately needed to shed light on our good works treated us like a footnote. The story was the flame-haired duchess in NYC on the cusp of her marriage's demise.
Most nonprofit officers will tell you, if they are honest, that celebrity supporters are seldom worth the expense of hosting them and keeping them cultivated. At the end of the day the publicity goes to them, not the cause. This is one of many reasons why support for the Sussexes is misplaced.
Black people have been reeled into the royal story because some aspects of it seem familiar. Black celebrities here are treated differently than their white counterparts, too. Just think: Dog fighter Michael Vick versus convicted drug dealer Tim Allen. The British press is hypocritical in how they cover Markle and Middleton for doing the same things: wearing dark nail polish, cradling their pregnant bellies, wearing espadrilles—petty details that have nothing to do with what the women think.
Perhaps Markle's hurt comes from the cocoon of biracial exceptionalism that she has fashioned for herself. Without adequate preparation for a world of having to be twice as good, twice as cautious and twice as rule-compliant she has flamed out magnificently.
A white sorority, white husbands, and mostly white celebrity friends are not buffers from real life. Having to discover on the world stage that her carefully curated world has been breached by the reality of being Black cannot be easy. After months of a relentless beating in the British press, Markle chose the backdrop of South Africa to share her frustration and pain.
Rather than belatedly pronouncing that she was a woman of color and a sister to Black South African women, she could have been one, choosing to chronicle and address their issues exclusively rather than her own—a missed opportunity. As with my Sarah Ferguson experience, the South African women became a footnote to the larger story of royal trauma and negligence.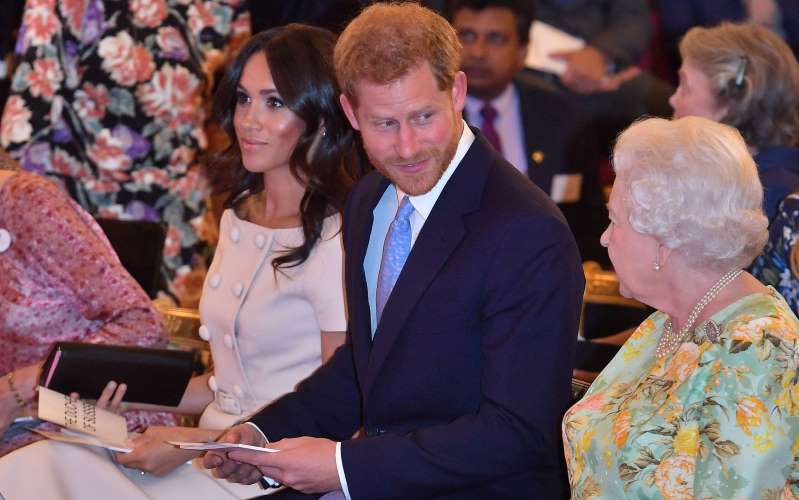 The Queen, a consummate businesswoman, may have initially welcomed Markle into the fold to breathe fresh life into the Commonwealth. She, too, may have missed an opportunity, in her case to publicly embrace the family's mixed racial background. Such a move, which could have been accomplished through surrogates, would have paved the way for Markle's acceptance into British society.
In the runup to the Sussex wedding the royal historian was asked about the Black heritage of Queen Charlotte (the queen's three times great grandmother). He brushed the reporter off by saying something like: "We don't need to worry about that now." If not then, when? He could have dismissed the notion of Meghan Markle as the first person of color in the British royal family in one sentence, and taken at least part off the bullseye off her back.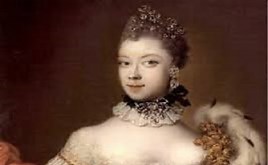 Queen Elizabeth, who has travelled to every nook of the Commonwealth, and who, along with her family, continues to celebrate other royal families not only in Europe but also in Africa, Asia and the Middle East, may have underestimated the vitriol with which her new granddaughter-in-law would be regarded.
Just as it is here in America, the British public seems split about whether to acknowledge racial hypocrisy and divisiveness, instead calling it by other names and attributing it to factors that make them feel more comfortable. The journalist Piers Morgan, who evidently was a Diana confidante and is a former acquaintance of Markle's, has appointed himself as the duchess's personal troll. With little to do since his failed gig as Larry King's replacement on CNN, Morgan has dedicated himself to pillorying the duchess.
He has poutily dismissed the idea that the media coverage of her is racially biased, whining that no one wants a "woke" princess. This from someone who befriended one of the first international figures to publicly touch AIDS patients, address mental health issues and walk formerly mined land on behalf of maimed civilians.
So, if it is not about being woke, what is it? What has landed Markle in the spot of least favorite royal, second only to Jeffrey Epstein cohort Prince Andrew, according to a recent survey? And why should Black people come to Markle's defense?
Our recent history is littered with Black people who have fashioned stories of otherness for themselves that either don't include or diminish the darker side of their heritage. From Vanessa Williams to Chaka Khan, from Tiger Woods to the putrid OJ Simpson. And now, Meghan Markle, Duchess of Sussex. In all these cases, the Black community has rallied around people who in good times don't rally around us. Our overzealous support has been based on a misguided protectiveness. We've got you because no one else does. Like vampires, these individuals suck the blood of the Black community, and after they become plump and fortified, they disappear, restored to whatever they think is their rightful place.
"Know who and where you are at all times," my father has told me over and over again. This philosophy takes at least some of the sting from any mal intent that may be flung one's way, and puts ones detractors in a box—where they belong. The cautionary tale of Megxit is that perhaps Meghan didn't know who and where she was.
The energy that we in the Black community spend on self-denying individuals like the duchess is better spent on ourselves. Practicing self-love, sharing our history—both good and bad——with the younger generation and educating them about the royal families of Africa (especially the warrior kings and queens of the 19th and 20th centuries) is our responsibility.  And as my long and winding Sarah Ferguson story implies, we should leave the modern-day European royals—whose net gain for us is zero—to themselves.